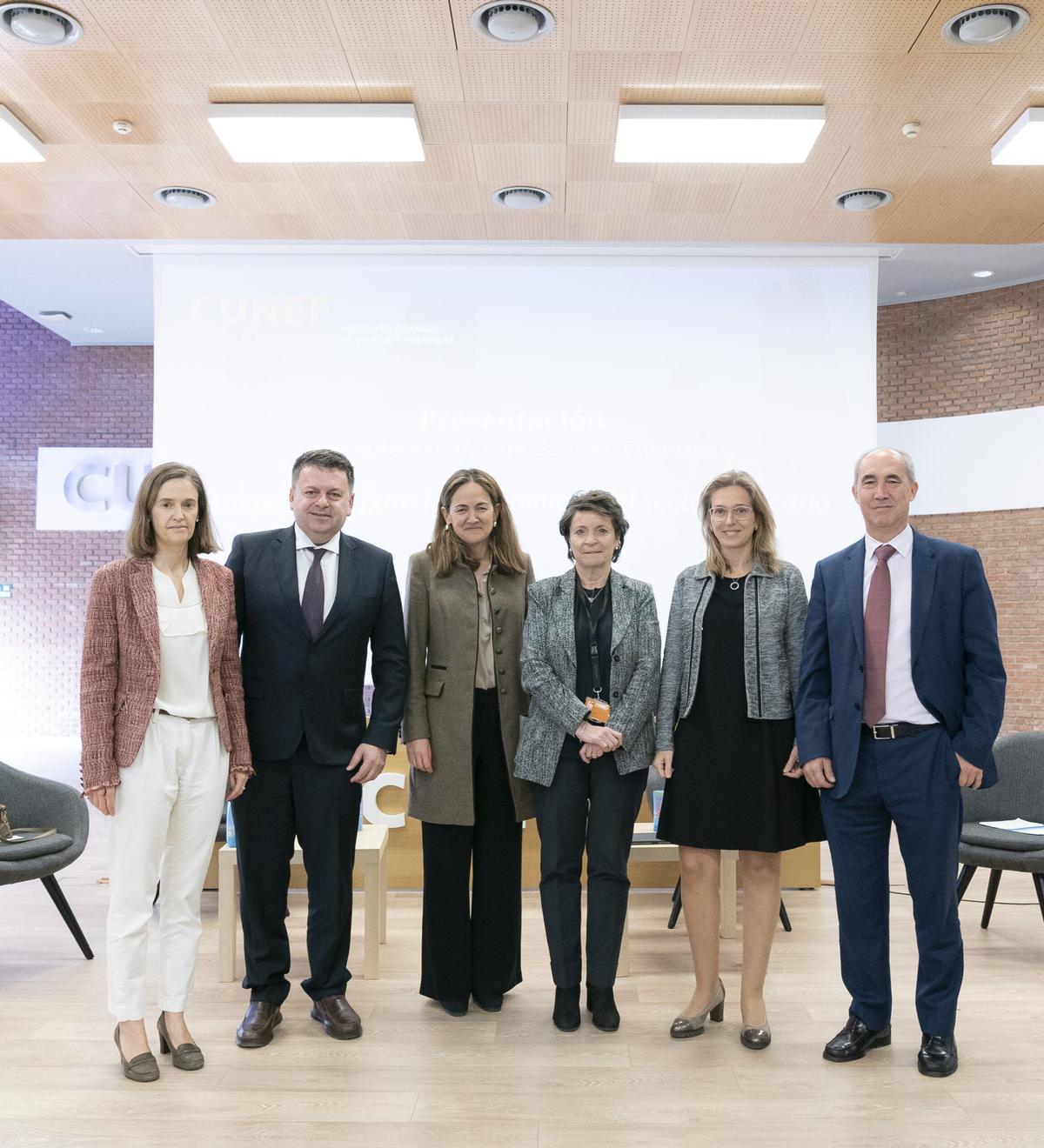 The Spanish Banking and Finance Institute holds a round-table discussion on economic and banking industry prospects
15 March 2023
The round-table discussion hosted on 14 March by the Spanish Banking and Finance Institute, in cooperation with CUNEF Universidad and the Spanish Banking Association (AEB), focused on the current outlook for the economy and the banking industry. Among the topics analysed, special attention was paid to the status of banks in the international scenario, the economic impact of interest rate hikes, the macroeconomic backdrop, the evolution of public accounts, geopolitical tensions, innovation, energy transition and ESG policies in financial institutions.
The round table was chaired by Santiago Carbó, and the panellists were Sofía Rodríguez, Chief Economist and Deputy Director General of Banco Sabadell, Lara de Mesa, Global Head of Responsible Banking at Banco Santander, and Olga Gouveia, Lead Economist of Financial Systems at BBVA.
Alejandra Kindelán, Chair of the Spanish Banking Association, opened the event with a welcome speech in which she reiterated that the aim of the Spanish Banking and Finance Institute is to become a relevant forum for the discussion of topics of interest while providing visibility to the role played by banking in the Spanish economy and society. In the same vein, the Director of the Institute, Manuel Balmaseda, stated that their main goal is to promote intellectual interaction and dialogue between researchers to enable analyses, activities and studies that lead to the design of economic policies.