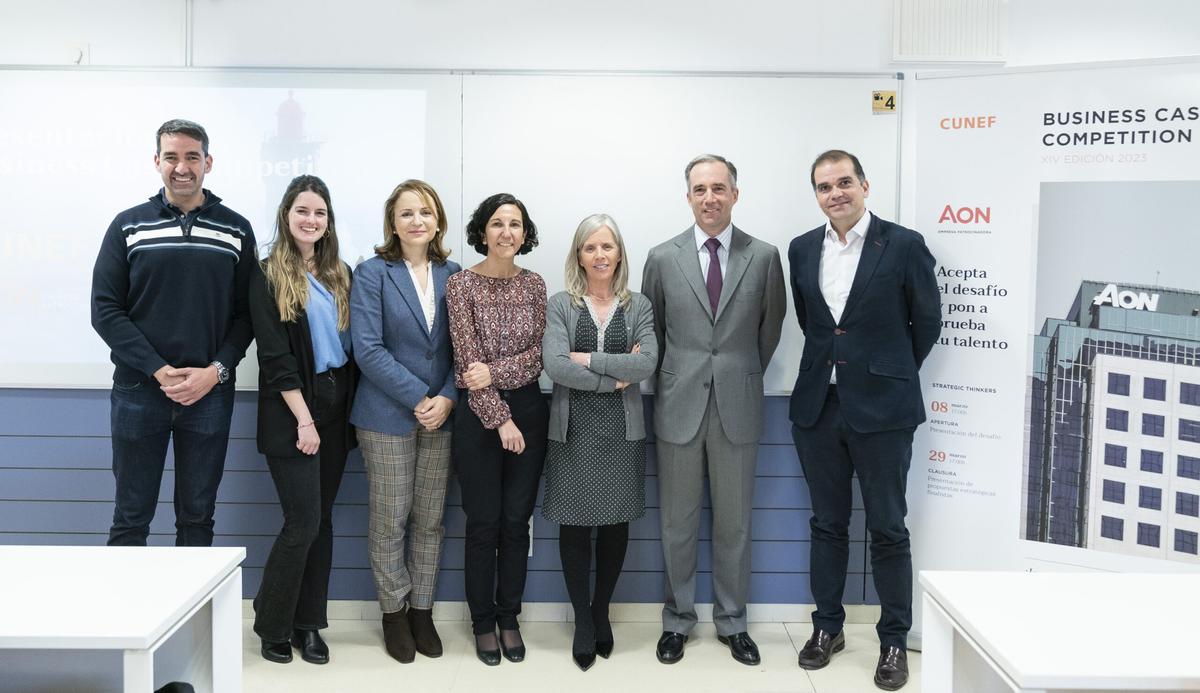 The 14th edition of the Business Case Competition is underway
10 March 2023
The 14th edition of the Business Case Competition was launched last Wednesday, 8 March, in an opening ceremony that included the explanation of this years' strategic challenge, which will be taken on by over 100 participating CUNEF students. AON, leader in risk consulting and insurance management, has asked students to come up with creative proposals that will make the company renowned among young talent starting their career.
After her welcome speech in the opening ceremony, Ana I. Fernández, Rector of CUNEF Universidad, gave the floor to AON representatives. Participating teams can submit their proposals until 14 March, at noon, so they can be evaluated by the jury.
Strategic thinkers, please proceed!