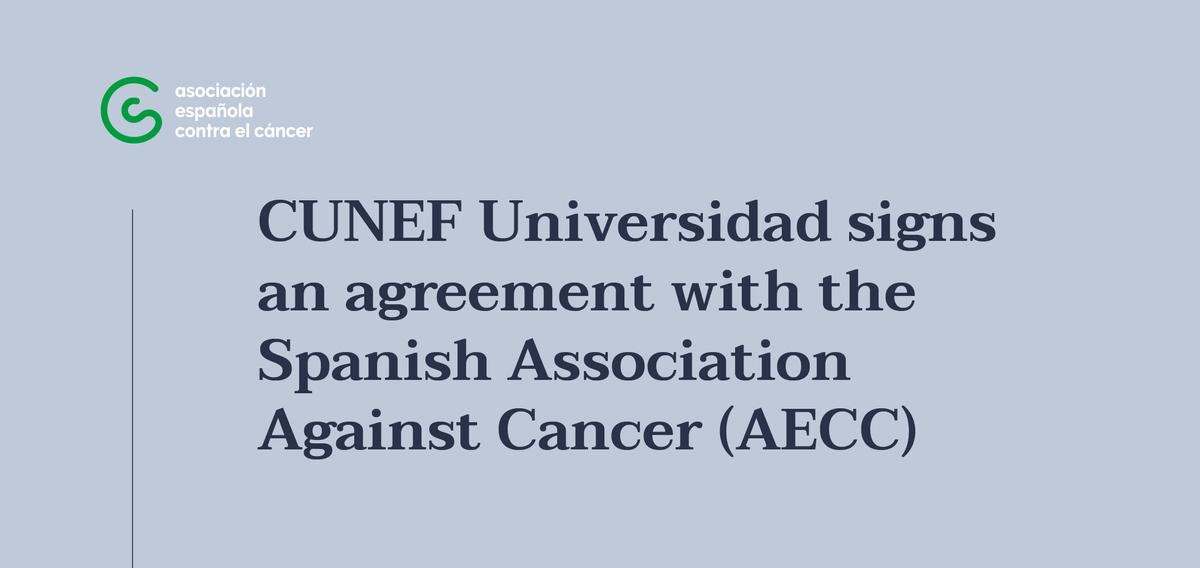 CUNEF Universidad signs an agreement with the Spanish Association Against Cancer (AECC)
1 April 2022
Last Tuesday, 29 March, CUNEF Universidad signed a collaboration agreement to support cancer prevention with the Spanish Association Against Cancer (AECC). The signing ceremony was held at the AECC's headquarters and chaired by Isabel Bauluz, Manager of the Spanish Association Against Cancer in Madrid. The event started with a visit to the facilities which gave us the chance to witness first-hand the support, dedication and commitment of the AECC to individuals and society. Macarena Gómez Pérez-Manzuco, Manager of CUNEF Universidad, signed the agreement on behalf of our university.
The Spanish Association Against Cancer, founded over 68 years ago, is the flagship institution in the fight against cancer in Spain. It has invested €92 million in 525 projects involving more than 1,000 researchers. The purpose of the Association is to show the current reality of cancer, detect areas for improvement and launch a social transformation process to work on these areas through better health education and prevention programmes and activities.
It supports cancer patients and their families, offering them comprehensive care to cover all their needs, ranging from psychological care, social care, social resource management (financial aid, accommodation in the Oncological Residence, etc.), physical care in the Wellness Unit—which includes our Oncological Exercise Units (a pilot project in Madrid) and Oncologic Physical Therapy—to palliative care.
The AECC also has the support of 5,000 volunteers and collaborators in hospitals and homes, of its 87,000 members, of a wide range of corporations and, more importantly, of society as a whole, which is key in the fight against cancer. #fightingcancertogether #CUNEFAECC