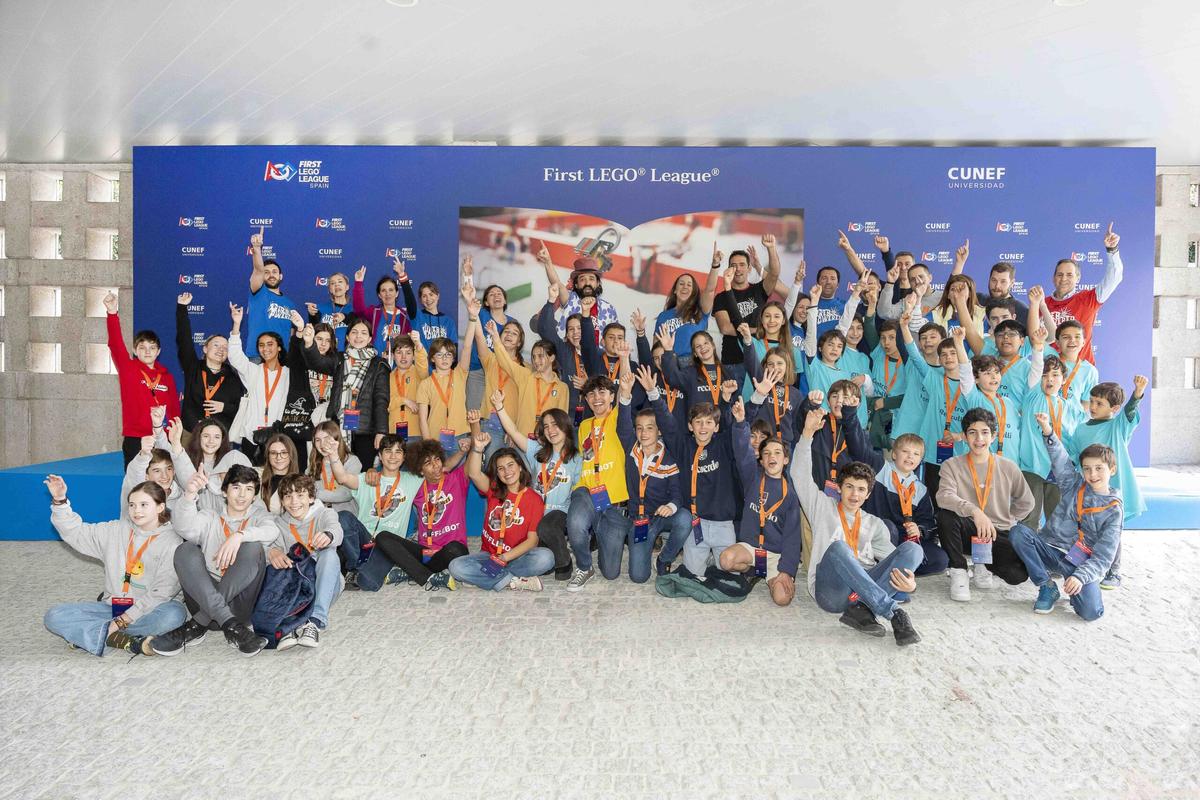 CUNEF Universidad hosts a First Lego League Spain tournament
14 March 2023
Last Saturday, 11 March, CUNEF Universidad hosted a First Lego League Spain tournament. This initiative aims to encourage scientific and technological callings among today's youth through STEM experience, project creation and educational robotics. The competition, included in the "Challenge" category, was aimed at students aged 10 to 16, and involved three challenges focusing on the energy cycle: creating an innovation project; programming, designing and building a robot; and performing different tests with the robot.
Six teams participated in the qualifying tournament, held in CUNEF Universidad's new sustainable campus. Once all the challenges were completed, the prizes went to the following teams:
"I'm a Woman Engineer" Award to the winning team of the First Lego League Madrid CUNEF Tournament | Hufflebot
Innovation Project Award | Robotics
First Lego League Core Values Award | Los Castillos
Robot Performance Award | Hufflebot
By participating in this type of initiative, CUNEF Universidad wants to contribute to the enhancement and promotion of STEM talent. More than 9,000 young people from 800 Spanish schools took part in this edition of the First Lego League Spain Challenge. The final will be held next Saturday, 25 March, in Cartagena, Murcia.