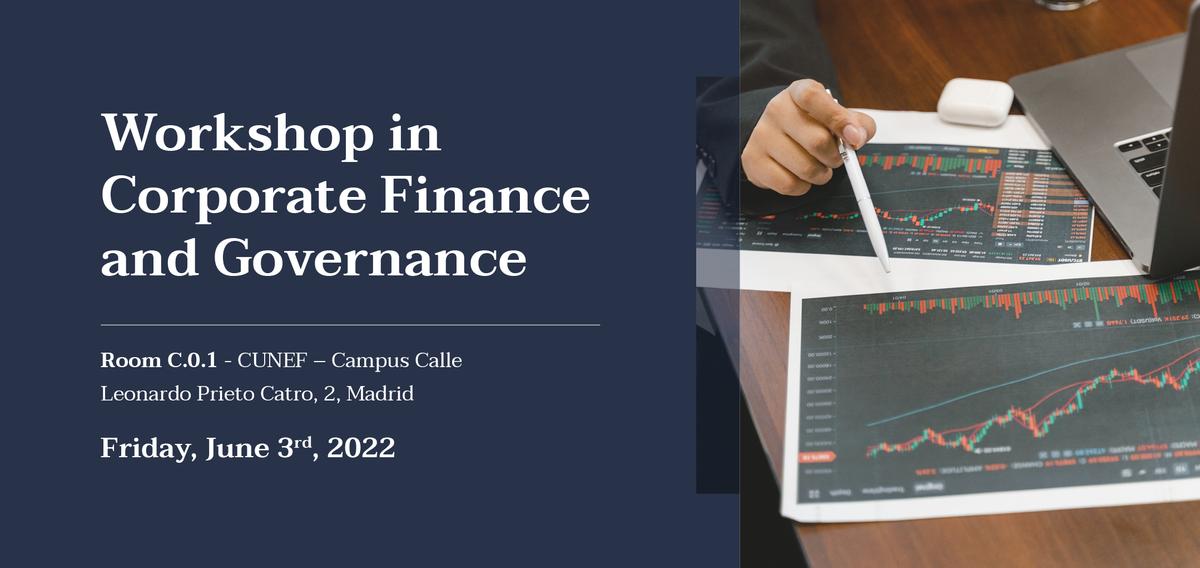 CUNEF Affiliated center will host the Workshop in Corporate Finance and Governance
17 May 2022
CUNEF Affiliated center will host the Workshop in Corporate Finance and Governance on June 3rd 2022. This workshop will feature presentations by renowned Finance academics and will be an opportunity to discuss recent advancements in Corporate Finance and Governance, specifically, related to ESG, pay inequality, SMEs financing, and institutional ownership.
There will be five paper presentations and discussions as well as a Keynote presentation by Andrew Ellul. The time allocated to each paper presentation is 35 minutes, 10 minutes for discussion and 5 minutes for question. The conference is very informal, with the possibility of presenting early-stage projects and asking questions during the presentations.
Andrew Ellul is Associate Professor of Finance and Fred T. Greene Distinguished Scholar at Indiana University's Kelley School of Business. He joined Kelley in 2001 after completing his Ph.D. at the London School of Economics and Political Science and serving as Research Associate at the Financial Markets Group. His research interests focus on empirical corporate finance, especially ownership structures and their impact on firms' decisions, institutional investors' trading behavior and market microstructure.
Ellul's research has been accepted for publication by various leading journals, including the Journal of Finance, Journal of Financial Economics, Review of Financial Studies, and the American Economic Review.
The workshop is open to all participants interested in these topics and registration is free of charge.